Set on the cliff tops of Southern Bali, Tirtha Bridal is a one of a kind one-stop wedding facilities in the island offering three wedding venues; Tirtha Uluwatu, an exceptional 6,000 sqm resort surrounded by exotic Balinese garden and water features and The Stone House which consists of 2 adjoining villas with 8 bedroom suites and bathrooms at each villa.
The villas shares a grand traditional Balinese "wantilan" or open air pavilion in the middle of the estate can serve as a lounge or dining area. The Stone House also boasts a spacious lush tropical garden fit for 80 people sitting down dinner, and an infinity pool with breathtaking panorama of the famous Uluwatu cliff.
The Glass House is a unique venue located 10 minutes away from existing area of Tirtha Bridal, the resort does not only offer luxurious accommodation for wedding couples and their guests but also options of fascinating venues for wedding ceremonies, receptions and wonderful photo settings. The Glass House is not only about unique architecture and dreamlike garden concept but also magical ethereal play of light and colors that organically flows together with its surrounding.
Another iconic addition to Tirtha Bridal's evolving portfolio of inspiring wedding venues is the newly launched Dining Pavilion. Strategically positioned to command elevated views over the Indian Ocean, this picturesque setting can host intimate dinners as well as larger celebrations for up to 250 guests.
The two-storey Dining Pavilion is a striking structure with a design that embraces the surrounding tropical environment. Light and airy, it embodies understated elegance to essentially function as a blank canvas for any choice of decorative theme or floral concept.
Services / Products
Unique services and facilities of Tirtha Bridal are an exclusive on-site Bridal Boutique, which offers world-class cuisine, wedding cake, gowns, tuxedos, accessories. Additional services include in house decorator, hair and make-up stylists, stationery, photography and video services, and entertainment consultant.
Locations
Bali, Indonesia
Testimonial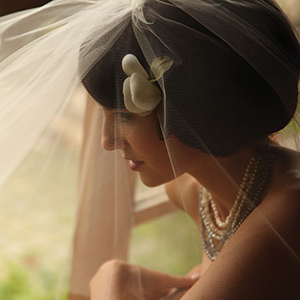 Me and my husband are working in Singapore. We are Indonesian and Japanese. We were very careful when choosing the venue and wedding planner because we both are busy and we can't come down to check out the place. We are attended by a wedding planner, named Jummi. She was very attentive and accommodating to us and finally we're convinced that Tirtha is the best choice.

Jummi always tried her best to reply my emails and responded to all my enquiries (trust me I'm not the easiest person to handle – I probably have unlimited bulleted questions that are very detailed) as soon as possible and it keeps me calm, especially when I can't come down to see for myself how everything will look like.

My wedding theme is pink-purple. So I chose pink-purple roses to accommodate the entire venue. At first, we were worried about the decorations because we had some friends who did their weddings in Bali, and the decorations turned out to be a disaster (not as good as in pictures) and our family has low expectations on the decorations. But.. it turned out to be amazing!

- Amanda & Masaki