Hi guys! We are Erika and Lanny. We're so happy you found us!
Our goal is bold and simple; we want to tell your wedding story through compelling images that will blow your mind. We believe that wedding photography doesn't have to be safe and boring. We don't want to just give you photos, we want to give you works of art that transcend wedding photography, that communicate the essence of who you are, that tell stories beyond what you see, and that move complete strangers to stop and stare. And we work our butts off, pouring our hearts and souls into each and every wedding that we shoot, to do so!
Our adventures in wedding photography actually began on a mountain summit during our very first date. That's when we discovered our mutual passion for adventure and each other. That's where our fascination with light and love was born. And that's when we started dreaming up new and exciting ways to see the world (and tell our stories) through our cameras. That fascination led us through some of the most spectacular places on earth, where we learned and honed our skills documenting light and adventure. This background is paramount to the wedding photography team that we've become. It's shaped our entire approach and philosophy, which is rooted in photojournalism, storytelling, and natural beauty.
At the heart of our art, is an insatiable love for life, each other and our two adorable little Manns – Madelyn and Timmy. We cherish life, love, and the beautifully unique memories we're entrusted with. It's an honour that will forever inspire our work.
We live amongst the mountains in Canmore, Canada, and are available to photograph your wedding anywhere on earth.
Contact us today. We can't wait to hear about your wedding.
Services / Products
Wedding Photos / Engagement Photos / Portraits
Locations
Canada / Worldwide
Testimonial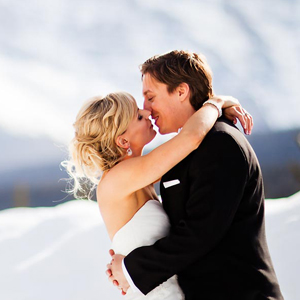 Erika and Lanny, we are absolutely blown away by our wedding photos! You are true masters of your craft. Not only were you able to find every conceivable detail, angle, lighting, reflection, backdrop, and moment, but we couldn't believe how you went to absolutely any length to get "the shot", even if it meant lying face down in a slushy puddle or putting in a non-stop 18 hour day. You guys are masochistic machines! From our engagement shoot to the planning and execution of our big day, followed by your personal delivery of the photos and album, your organization and professionalism has been exemplary. And your work just simply speaks for itself. Family, friends, even people we've never met before, are getting chills and crying, even bawling. You really are in a league of your own. But above all, you are two of the nicest, most hard-working people we've ever met. Working with you was a dream. Thank you so much!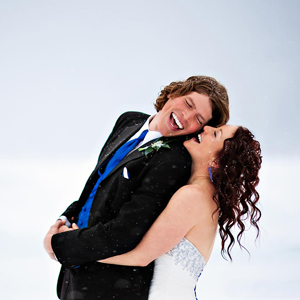 Oh, Lanny and Erika! Where do we even start? Our wedding would not have been the same without you. From adding your warmth and charm, to photographing every special moment so perfectly, you somehow raised the level of excitement, in everyone. We had the most amazing time working with you, and words cannot describe how your energy actually brought us closer. The response to your photos has been a constant stream of praise, many joyful tears, and hearty laughs. You managed to capture every special moment with beautifully creative photos that we had never dreamt possible, even though they were happening all around us. It's no wonder you lead the industry; your work is second to none and you make your clients feel like stars with such a genuinely personal – and yet professional – connection. We will always look at our pictures with pure happiness, smiling until our cheeks cramp! We can't express in words how lucky we feel to have had you photograph our wedding. We will be forever blessed with the most STUNNING and GORGEOUS wedding photos to cherish for a lifetime. Thank you from the bottom of our hearts.