Moment by moment
A marriage is a lifelong commitment, but a wedding day can fly by if you don't stop to take the time to enjoy every moment. As a photographer, one of the reasons I love weddings is the endless inspiration. The happy couple's mixed emotions: elation, joy, love and devotion to one another, but also the feelings, interactions and shared moments that happen between friends and family. My photography style combines an artistic eye and a pursuit of truth, so I can capture those emotional and authentic moments, for you, forever.
My story and your story
My fascination with the craft of photography started when I was 10 years old. I am tuned-in to the energy of those around me. The way I see it, the people and the world around us could change at any moment to reveal something extraordinary. I try to be ready to capture that magic. When I started photographing weddings, I realized how carefully you need to observe a couple – the complexity and purity of their feelings and the connection they share.
My role is to record that unfolding story. Every shot, every moment, is important to the story. I kindly ask the couple to forget about me and to just enjoy the day – I'll make sure to capture everything.
I want the couples, their families and friends to feel like they are the center of attention. I never impose or get in the way. Many clients have described me as quiet and I'm happy to hear that. As one client, commented, "Tanarak seemed like he wasn't even at the ceremony – but when we look through the pictures, it seems like he was everywhere, he captured so much and recorded every detail and moment."
Services / Products
Pre-wedding / Engagement / Wedding Photos
Locations
Based in Hong Kong, San Francisco, Thailand, and travels worldwide!
Testimonial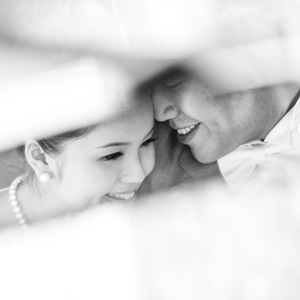 Dear Tanarak, A heartfelt thanks for being our photographer on our wedding day. We enjoy it a lot every single time going through the photo album. Not only have you captured all precious moments over our wedding day so genuinely and beautifully, your professional and kind attitude is just lovely to be with. What an impeccable team you have! It has definitely been a true pleasure – thanks again, Tanarak!

- Ariel & Jason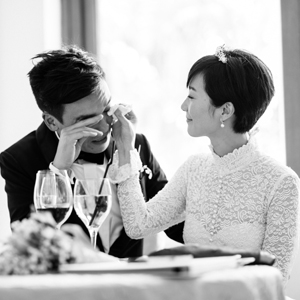 Huge hugs and thanks Tanarak and your team for capturing all the sweet and unforgettable moments of our wedding on Christmas Eve in 2014. The pictures and videos are even more perfect than we ever expected. Happy tears still roll down our cheeks when we look at them. Thanks for being part of it and making our wedding complete.

- Sandy & Kason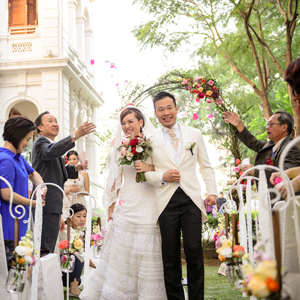 Thank you my dream photographer Tanarak! and your team for capturing our dream wedding on one of the happiest days of our lives It is even more perfect and more beautiful than we've ever imagined!

- Charmaine & Jim